i love the idea of this.
3 goals
30 days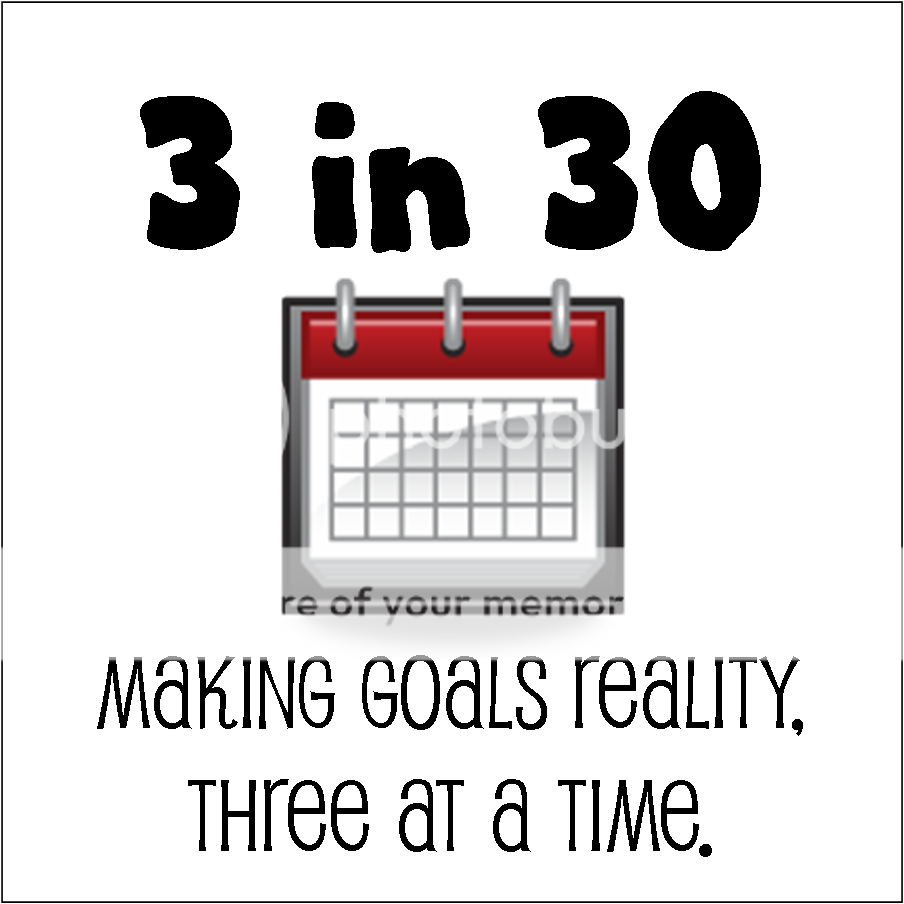 it takes 30 days to establish (or break) habits. so this fits completely into that important formula. 3 small bites out of what i want to do...30 days to complete.
so here are my goals for this month. i'll be checking in on fridays...this week is called roll call, so i'm just putting my 3 down and signing in on the link.
exercise at least 4 times each week...and stop using that "busy" excuse!
eat at least 1 fruit and 1 veggie each day
sleep. 6 - 7 hours at LEAST per night. this means when i have to get up at 5:15 (yuuuucccck) i need to be in bed by 11:15 at the LATEST.
(are you reading this sweetie? that means we have to be OFF the phone by then ;) but for REAL.)
i'm looking forward to this month -- should be interesting and FUN!