What have learned from another woman this week? (or ever)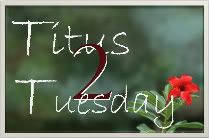 I'm a little overwhelmed right now. I need to write about a woman who has influenced me...and there are SO many that it's hard to decide who to introduce you to next.

So I'm going to write about Martell.

Martell was one of the first people I met when I began teaching and we immediately formed a bond. You see, I (with a degree in music education) was given 2 reading courses to teach--one 7th grade and one 8th grade. Since I had NO idea what I was doing and she just happened to be right across the hall and teach 8th grade language arts...and since we both stayed after school crazy weird hours because we share a workaholic tendency...we became fast friends.

I knew part of Martell's story before I really knew Martell. She had a daughter who was just a few months older than I am. But when we were 21--3 years before Martell and I met--she died in a freak hiking accident. I learned a lot about Jennifer and her story from her amazing mother.

Part of our bond was a natural course of events--I desperately needed a mother figure, she was able to be needed as a mother (does that make sense?). During the spring of that first year of teaching I put a contract on the condo, and in doing that told her that I was going to need a new church home as my current church would be way too much of a drive once I moved back into Nashville. She invited me to come to her church...and from the first time I walked through the doors I knew that God had brought me there. Sometime during that first year of teaching in our regular nightly chats I shared some of *my* story...the good, bad and ugly. And it was because of her and 3 other amazing women at my church (and many other scattered throughout that journey as well) that I finally made the choice to become healthy. I'll write about those other 3 at some point. But M
artell was instrumental in my recovery. After all, she and I shared a lunch table every day. She overheard me give speeches to the cheerleaders that I coached saying "You have to eat enough calories to make it through the games!" And she held me when I cried my eyes out because I felt so hypocritical in those moments. And through it all, she just let me...be. It was largely because of her gentle and non-judgemental approach that I was able to finally just let go.

My principal and one of Martell's best friends both pulled me aside within a year of our friendship beginning and thanked me "for giving us Martell's smile again". Little did they know that she had given me a new lease on life as well.

One of the most flattering things Martell has ever said to me was that she thinks that Jennifer and I would have been great friends if we had ever met. That we both have the same passion for seeing young girls reach their full potential.

From her...there is no greater compliment.

I could fill pages about her. She's an adventurous soul and I've learned not to open my big mouth around her unless I truly mean it--hence the whitewater rafting trip the two of us went on

and I can't SWIM.

I was convinced I would drown. But I loved it--and have been back at least 5 times since that first trip down the Ocoee!

This picture is from that trip. It isn't a great shot of either of us--we had spent hours on the river, were still soaked and quite tired. We stopped and took the picture because "Greasy Creek" is such a typical thing to see in Tennessee and we were both amused. But I love the picture. It's framed in my living room, and it reminds me to try new things and not be afraid of the unknown.