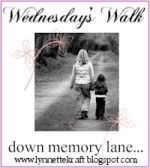 Wednesday's Walk


You know, Tennessee has some CRAZY weather.
When I first came to TN I didn't realize that no one here *really* knew how to drive in snow and ice. No problem (so I thought) it doesn't happen here often. Well...I definitely underestimated the IDEA of snow and ice.

One winter's night our freshman year, the forecast called for snow...and ice. And yes, we even saw a flurry or two. However, after a busy night of watching tv and mindless chatter

studying

, the four of us decided that indeed we needed some ice cream. And we could all hear Maggie Moo's calling to us.

Now, Maggie's closes around 9. We weren't worried though, it was 8 pm and the shop was approximately 15 minutes away in Green Hills.

Well...traffic was insane. And when we got to Green Hills we discovered that everyone had closed early because of the snow! We were sorely disappointed, but decided to go with our backup plan: Sonic. Which was literally less than a mile from our dorm's front door
.
(While we were out, one of the girls' moms called and fussed at commended us for getting out in the weather. Which made me laugh. There WAS NO WEATHER!)

Plan B. We were NOT happy. A milkshake from Sonic was quite inferior to our original dream of cinnamoo, or vanilla with an add-in...

How many times does my life take a Plan B route? And how many times has God heard me complain about how inferior Plan B is when it really was His original plan all along?

I wonder.